Primary tabs
Construction Project Management: Change Management
1.5 Hours Formal CPD
A change to a contract is one of the main reasons that a contract can fall into dispute. You can avoid this potentially costly delay by properly issuing, valuing and managing contract change.
Available Classes
| Date | |
| --- | --- |
| 15 October 2018 - 12:00pm | |
Course information
This session will take you through best practice for the change of a construction contract, including how to issue change requests, record changes, and value changes.
Course Content 
Introduction to change management
Definition of a change
Formats of change requests
Provisional sums
Methods and examples of valuing changes
Change management
Record keeping
Change control procedures
Course Structure 
This class will be delivered using PowerPoint slides with discussions and activities integrated throughout to support your learning. The class will end with an open Q&A session with your trainer.
Who Should Attend
Commercial managers of construction companies, quantity surveyors (main contractor and client side), cost estimators, project managers, contracts administrators, architects and facility managers.
Questions?
+1 (212) 847-7400
Learning outcomes
Define a change
Recognize formats of change requests
Utilize provisional sums and recognize their consequences
Prepare and value contract changes
Manage the change process through record keeping and change control procedures
Presenter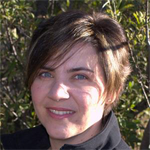 Additional information
Next available start date: 15 October 2018 - 12:00pm
Presenter: Sorina Du Toit MRICS
Category: Construction
Member price: $25.00
Price: $50.00
Course Type: Product / Web Classes
Deliver this in company
If you're interested in having this course delivered at your company, explore the opportunities or contact us.