Primary tabs
Construction Project Management: Delays and Disruption
65.00 USD
0.5 Hours Formal CPD
To lessen the impact of the delays and disruption associated with construction projects, this course emphasizes understanding the relevant events that can trigger a delay or disruption and how to implement the correct processes to manage them.
Available Classes
| Date | |
| --- | --- |
| On Demand (Recording) | |
Course information
A construction project can be delayed or disrupted for a number of reasons. Understanding the events that can trigger a delay or disruption and knowing how to implement the correct processes to manage them is crucial to reducing their impact on a construction project.  This interactive live online session will take you through best practice procedures for dealing with delay and disruption on a project.
Course Content 
Introduction to delays and disruption
Explanation and categorization of relevant events
Explanation of a good delay notice
Contractor's obligations regarding delays
Architect/contract administrator's obligations regarding certification
Non completion certificates
Liquidated and ascertained damages
Methods and examples of demonstrating delays
Cause and effect schedules
Who Should Attend
Commercial managers of construction companies, quantity surveyors (main contractor and client side), project managers, contract administrators, cost consultants, architects and facility managers.
Format
This on-demand video course is a recorded, instructor led program with interactions built in to test your knowledge.
Questions?
+1 (646) 786-8364
Learning outcomes
Identify events that may trigger a delay or disruption
Record delays and disruption
Prepare a delay notice
More knowledgably handle various extension of time scenarios
Create a cause and effect analysis
Keep records to assist in delay scenarios
Presenter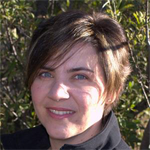 Deliver this in company
If you're interested in having this course delivered at your company, explore the opportunities or contact us.