Primary tabs
Construction Project Management: Loss and Expense
65.00 USD
0.5 Hours Formal CPD
Recognize how best to deal with the loss and expense procedures relevant for each party involved in a construction project, and be able to advise your clients accordingly.
Available Classes
| Date | |
| --- | --- |
| On Demand (Recording) | |
Course information
It is important to understand what constitutes loss and expense, how to calculate the value, and what records should be kept throughout the project life cycle to assist in the process/claim.
Loss and expense is paid to the contractor in order to put the contractor's cash position back where it would have been before a breach of contract arose. This class will address the questions of when loss and expense should be paid and what the value should be. 
Course Content 
Introduction to loss and expense
Loss and expense procedures
Causes of loss and expense
Parties obligations relating to the subject
Architect and contract administrator's obligations regarding determination
Content of contractor's notices
Methods and calculating head office overheads
Record keeping
Why attend this course
To gain an understanding of what is a valid loss and expense claim, how to calculate the cost of such claims, and know which records to keep throughout the project lifecycle in order to assist with such claims.
Who should attend
Commercial managers of construction companies, quantity surveyors (main contractor and client side ), cost estimators, project managers, contracts administrators, architects and facility managers.
Format
This on-demand video course is a recorded, instructor led program with interactions built in to test your knowledge.
Questions?
+1 (646) 786-8364
Learning outcomes
Determine loss and expense
Prepare and deal with a contractor's loss and expense notice
Advise the various parties relating to this subject on their obligations
Keep records to assist in loss and expense ascertainment
Presenter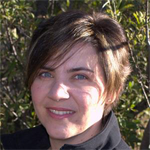 Deliver this in company
If you're interested in having this course delivered at your company, explore the opportunities or contact us.