Primary tabs
Contract Terminology & Pre-award
65.00 USD
1.0 Hours Formal CPD
A strong understanding of contract terminology is necessary to a comprehensive bid process. In this course, you will learn to efficiently manage the pre-award phase, an integral part of sound contract management.
Available Classes
| Date | |
| --- | --- |
| On Demand (Recording) | |
Course information
Learn how to use contract terminology and manage the pre-award phase of contracts for a proper and fair bid and pre-award process.
A keen understanding and interpretation of contract clauses is critical to managing contracts. Though contact law differs by region, state and country, there are key legal terms which are universal to construction contract language. Understanding and applying these terms will prove indispensable in effectively managing contracts.
From the creation of bid qualifications, specifications and requirements to the evaluation of contractor submissions and weighting of criteria for awarding, this course will enhance your skillset and prepare you for success and long-term profitability.
Course Content
Contract terminology
Contract responsibilities
Bid documents
Bid process
Why attend this course 
To gain an understanding of the pre-award processes and requirements, and be able to interpret and employ the common contract terms within contract documents 
Who should attend 
Contract administrators, cost managers, commercial managers, and new project managers looking to gain an understanding of pre-award processes and contract terminology.
Format
This on-demand video course is a recorded, instructor led program with interactions built in to test your knowledge. 
Questions?
+1 (646) 786-8364
Learning outcomes
Define what constitutes a contract
Identify the common contract sections
List key contract terminology and be able to apply it in real life situations
Describe all parties to the contract's responsibilities
Describe the bidding process
Identify the key documents necessary during the bidding process
Presenter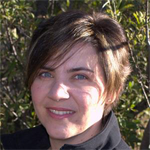 Deliver this in company
If you're interested in having this course delivered at your company, explore the opportunities or contact us.