Primary tabs
Global Construction Contract Selection
65.00 USD
0.5 Hours Formal CPD
Selecting and managing a construction contract is an essential skill in an increasingly global industry. In this course, you will learn how to select contracts that enable you and your team to work effectively on a global scale.
Available Classes
| Date | |
| --- | --- |
| On Demand (Recording) | |
Course information
As we continue moving towards a more global industry, understanding the variety of client requirements for a project becomes ever more complex. In addition to the cultural considerations within world regions, there has also been a rapid increase in new procurement methods which can make it challenging to correctly identify the procurement route and the contract that is best suited to a changing global market. 
Walk through the methodology for identifying contract selection needs on a global basis, and consider the allocation of risk and alignment to objectives.
Recognize the differences in working in different regions across the world and build on your knowledge of the benefits and limitations of different contract types, ensuring you provide the best possible service for your client.
Course Content 
Traditional procurement methodology
Design-build/ Turnkey/ EPC contracts
Re-measurement contracts
Target costs contracts
Cost reimbursable/ Time and Material contracts
Management contracts
Why attend this course?
To gain an understanding of what you need to consider when working with construction contracts on a global level.
Who should attend? 
Contract administrators, project managers, and commercial managers looking to expand their knowledge of contract selection for the purpose of working internationally.
Format
This on-demand video course is a recorded, instructor led program with interactions built in to test your knowledge. 
Questions?
+1 (646) 786-8364
Learning outcomes
Identify different contract procurement routes and associated risks
Consider the impact of contract choice on project outcomes
Understand levels of administration associated with various contracts and the necessary procurement routes
Clarity around the levels of administration associated with each contractual procurement route
Achieve the desired behavior from contractors via the procurement route
Assess and price the risk of your contract choice
Presenter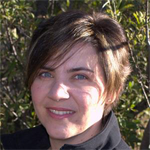 Deliver this in company
If you're interested in having this course delivered at your company, explore the opportunities or contact us.