Primary tabs
APC Submission: 3 Course Bundle
4.5 Hours Formal CPD
Proper development of your summary of experience and case study submission is an integral part of exemplifying your knowledge and skills for your APC submission. 
Available Classes
| Date | |
| --- | --- |
| 14 December 2018 - 12:00pm | |
| 17 May 2019 - 9:00am | |
Course information
In these best practice courses, facilitated by an RICS APC assessor, you will receive critical feedback that will enable you to demonstrate your competencies.  This is a three part series that will equip you with the necessary preparations to successfully gain your professional designation.  By booking all three together on this bundle, you will save 10% on the base rate.
Course 1 - Writing your Summary of Experience
How to articulate your skills and experience in written form
Written styles against the RICS Way
What assessors expect from summary of experience
Common pitfalls in written communication
Good and bad examples of writing competencies at levels 1 and 2 and how to define 3 in written form
Group 1 - September 21st, 2018
Group 2 - December 14th, 2018
Group 3 - May 17th, 2019
Visit the course page here.
Course 2 - Case Study Essentials
What is the purpose of the Case Study?
How to analyze the right project to demonstrate your competence and experience
Identify effective writing styles to demonstrate your competence
Top tips for preparing and completing your Case Study
Practical examples and discussion
Group 1 - October 19th, 2018
Group 2 - January 11th, 2019
Group 3 - June 14th, 2019
Visit the course page here.
Course 3 - Final Assessment Interview
Understanding the purpose of the APC interview
Putting together and presenting the ten minute presentation
Identifying assessment criteria and how to prepare for it
Answering assessors' questions
Top tips and common mistakes
Preparation strategies
Group 1 - January 18th, 2019
Group 2 - April 15th, 2019
Group 3 - September 19th, 2018
Visit the course page here.
Questions?
+1 (212) 847-7400
Learning outcomes
Identify the common pitfalls to enable you to successfully create your effective case study
Use industry language to demonstrate your competency
Recognize the content requirements and layout of the Case Study and what is expected from candidates
Avoid common pitfalls that result in candidate referral
Apply best practice measures for completing your Case Study
Analyze your own writing style
Structure your summary of experience to show your skills and abilities against framework criteria
Identify the criteria required by APC for levels 1, 2 and 3
Acknowledge the types of experience that are effective demonstrations of a competency
Be able to effectively write your summary of experience in line with RICS Way
List assessment criteria used by the panel during interviews
Discover the key elements to include in your presentation
Recognize verbal and non-verbal presentation techniques
Identify types of assessment questions and response techniques
Structure and deliver interview responses against assessment criteria
Demonstrate the correct demeanor and attitude required for RICS membership
Presenter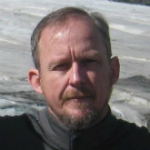 Deliver this in company
If you're interested in having this course delivered at your company, explore the opportunities or contact us.