Primary tabs
Final Assessment Interview
40.00 USD
1.5 Hours Formal CPD
The APC final interview is the last step of the RICS membership process. This expert-led web class will prepare you to effectively demonstrate your abilities, experiences and skills to RICS assessors.
Available Classes
| Date | |
| --- | --- |
| 18 January 2019 - 12:00pm | |
| 15 April 2019 - 12:00pm | |
| 19 September 2019 - 12:00pm | |
Course information
In this course, you will gain a clear understanding of how to best prepare for the APC final interview. You will walk through the assessment criteria applied during the interview, work through sample questions, test your response techniques, and use case study material to critique good and bad responses.
This class is taught by an experienced APC assessor and provides the perfect platform for direct interaction with a Q&A segment at the end of the class. It is the perfect opportunity to make sure you have the best chance of success when applying for RICS membership.
Course Content 
Understanding the purpose of the APC interview
Putting together and presenting the ten minute presentation
Identifying assessment criteria and how to prepare for it
Answering assessors' questions
Top tips and common mistakes
Preparation strategies
Who Should Attend
Any APC candidates preparing for their final assessment.
Course Structure 
A live web class with discussions and activities integrated throughout to embed your learning. The class will end with an open Q&A session with your instructor .
Questions?
+1 (212) 847-7400
Learning outcomes
List assessment criteria used by the panel during interviews
Discover the key elements to include in your presentation
Recognize verbal and non-verbal presentation techniques
Identify types of assessment questions and response techniques
Structure and deliver interview responses against assessment criteria
Demonstrate the correct demeanour and attitude required for RICS membership
Presenter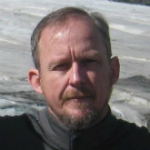 Deliver this in company
If you're interested in having this course delivered at your company, explore the opportunities or contact us.