Primary tabs
Fundamentals: Automated Valuation Models (AVM)
1.5 Hours Formal CPD
Book Now
Learn the fundamentals of automated valuation models (AVMs) in this interactive web class.
Upcoming Classes
| Date | |
| --- | --- |
| 15 February 2018 - 12:00pm | |
| 7 June 2018 - 12:00pm | |
Course information
This course will introduce students to the basics of automated valuation models (AVMs). Topics covered will include an overview of the AVM industry, the advantages and disadvantages of AVMs, AVM design and administration features, and the internal workings of AVMs. By the end of the course, you should be able to understand AVMs generally and how they relate to the mortgage industry and real estate appraisal industry.
*Note to participants: This class focuses specifically on the use of AVMs in the US. For those interested on AVMs application in the Caribbean, please refer to the web class "AVMs in the Caribbean: Opportunity or Threat".
Why attend this course
This course will help you understand how automated valuation models work, how they are used in the industry, as well as their advantages and disadvantages.
Who should attend
Valuers who are interested in improving their valuation skills and knowledge of the industry; valuers interested in incorporating AVM related data and techniques into their practices/firms
Questions?
+1 (212) 847-7400
Learning outcomes
Describe the AVM industry in the U.S.
Be able to assess when it is appropriate to use an AVM
Recognize design and administration issues in AVMs
Identify the components of an AVM
Identify AVM issues to consider when implementing these into your valuation practice
Presenter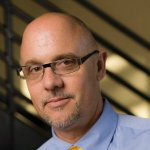 Additional information
Next available start date: 15 February 2018 - 12:00pm
Presenter: Lance W. Doré FRICS
Category: Property
Member price: $25.00
Price: $50.00
Course Type: Product / Web Classes