Primary tabs
International Property Measurement Standards (IPMS): Office
65.00 USD
1.0 Hours Formal CPD
With the publication of the new professional statement for measurement, measuring properties in line with IPMS for Offices will be mandatory for RICS members from January 2016. Ensure you have the skills and knowledge to comply.
Available Classes
| Date | |
| --- | --- |
| On Demand (Recording) | |
Course information
Against a background of many differing measurement conventions, the growth of international investment demands transparency. Through case study material of real buildings measured using IPMS, explore in detail how properties will be measured and reported on under the new global standard measurement practice.
This course will focus on the impact of IPMS on built environment and property professionals. An ideal opportunity for anyone affected by the measurement of property to ensure they're at the forefront of industry. Web class that examines all the pre-requisites to aid the approach to undertaking the valuation and providing competent advice to the client.
Course Content
Aims and scope of the standard
Definition and use of  IPMS 1, IPMS 2: Office and IPMS 3: Office
Use of comparable evidence
Converting measurements using the IPMS convertor
Using the IPMS Convertor for dual-reporting
The impact for office and investment agency and valuation
The impact for planning, development and property management
Format
This on-demand video course is a recorded, instructor led program with interactions built in to test your knowledge. 
Questions?
+1 (646) 786-8364
Learning outcomes
Identify the purpose and principles of IPMS
Apply the new terminology and methodologies required for IPMS
Compare properties using IPMS measurements
Use the IPMS convertor to identify variations in measurement practice and prepare dual reports
Recognize the impact of IPMS for investment, planning and management of the Built Environment
Recognize the impact of IPMS for property valuation and agency
Presenter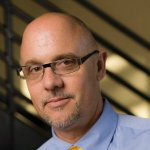 Additional information
Next start date: On demand
Presenter: Lance W. Doré FRICS
Category: Property
Member price: $35.00
Price: $65.00
Course Type: Product / Web Classes
Deliver this in company
If you're interested in having this course delivered at your company, explore the opportunities or contact us.